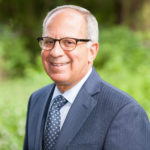 Howard D. Cohen
Distinguished Counsel | Proven Results
Mr. Cohen has been practicing law for over 47 years and a Certified Civil Trial Attorney by the Supreme Court of New Jersey for over 30 years (1985-2016). A highly experienced and widely respected trial lawyer, Mr. Cohen focuses his practice on diverse complex litigation in the State and Federal Courts, including corporate, commercial, environmental, intellectual property, real estate, probate, family, land use, affordable housing, mediation, municipal and public sector matters.
Mr. Cohen has served as Special Counsel to numerous municipalities and other governmental bodies in complex land use matters. He has statewide recognition for achievements in precedent setting court decisions listed in Representative Matters below.
The American Planning Association retained Mr. Cohen to file an amicus curie brief and argue before the Supreme Court of New Jersey in its first re-examination of the Mt. Laurel affordable housing doctrine in 18 years in Toll Brothers v. West Windsor Township, 173 N.J. 502 (2002).
The National League of Cities, League of California Cities and California State Association of Counties engaged Mr. Cohen to represent them before the United States Supreme Court in a federal religious land use case, International Church of the Foursquare Gospel v. City of San Leandro, United States Supreme Court, Docket No. 11-106.
Mr. Cohen was appointed as Special Master pursuant to Rule 4:41 by the Superior Court of New Jersey to prepare recommendations and report to the Court in a matter arising out of a jury verdict in a complex case involving violations of the New Jersey Insurance Fraud Prevention Act, N.J.S.A. 17:33-1 and Workers' Compensation Fraud Act, N.J.S.A. 34:15-57.4.
Mr. Cohen is Rule 1:40 Superior Court of New Jersey Qualified Mediator.
Mr. Cohen is nationally ranked in Land Use and Commercial Litigation.
Professional Presentations and Lectures
Mr. Cohen lectures on state land use and federal religious land use matters (federal Religious Land Use and Institutionalized Persons Act, 42 U.S.C. Sec. 2000cc (RLUIPA)), matters and litigation strategy. He has appeared before the New Jersey State League of Municipalities, American Planning Association, New Jersey Planning Officials, Princeton University, Benjamin N. Cardozo School of Law, numerous New Jersey Watershed Associations, New Jersey Conservation Association, Association of New Jersey Environmental Commissions, Chapters of the Appraisal Institute, New Jersey Society of Professional Engineers, New Jersey Society of Municipal Engineers, and numerous other state, county and local governmental bodies.
Representative Cases:
F.M. Kirby v. Township Committee of the Township of Bedminster, 341 N.J. Super. 276 (App. Div. 2000) upholding 10 acre Rural Residential Zoning District.
New Jersey Farm Bureau et al and Princeton Research Lands v. Township of East Amwell, 380 N.J. Super. 325 (App. Div. 2005) certif. den. 185 N.J. 596 (2005), upholding 10 acre Amwell Valley Agricultural Zoning District.
Greenwood et al v. Township of Hopewell, Superior Court of New Jersey, Mercer County, Docket Nos. MER-L-3597-01 and MER-L-3594-01 aff'd App. Div. A-4910-06T2 (2009) certif. den.494 N.J. 443 (2008) upholding hydrologically-based 6 acre Valley Resource Conservation and 14 acre Mountain Resource Zoning Districts.
Congregation Anshei Roosevelt and Congregation Yeshivas Me'on Haftorah v. Planning and Zoning Board of the Borough of Roosevelt, United States District Court, District of New Jersey Civ. No. 07-4109 (2008) aff'd United States Court of Appeals, Third Circuit, No. 08-3907 (2002), upholding District Court's order granting Borough defendants' motion to dismiss RLUIPA and other claims for lack of ripeness, including failure of plaintiffs to pursue variance relief.
Lackland and Lackland v. Township of Readington, Superior Court of New Jersey, Somerset County, Docket No. SOM-L-344-03 aff'd App. Div. Docket No. A-2190-05/A-2341-05, upholding Township's 6 acre Agricultural Residential Zoning District.
Peskin v. Peskin 271 N.J. Super. 261 (App. Div. 1994) reversing trial judge's orders denying defendant's motion to vacate judgment of divorce and settlement incorporated therein on grounds of undue coercion by trial judge in connection with placing settlement on record, directing that new trial judge be assigned to hear case on remand, and setting standards governing placement of settlements on record.
Past Professional Background
Mr. Cohen's past professional associations include Shareholder, Co-Chair of Litigation Department and Member of the Executive Committee in Parker McCay as Shareholder and then Of Counsel from 2002 to 2015; partner in Stern and Greenberg and Stern Greenberg and Kilcullen, working with former Federal Judge and United States Attorney, the Honorable Herbert J. Stern from 1991 to 2002; partner in Gutkin, Miller, Shapiro and Selesner from 1978 to 1991; and Sills, Beck, Cummis, Radin and Tischman (now Sills Cummis) where he worked with the late Honorable Arthur J. Sills, former Attorney General of the State of New Jersey. After graduation from law school, Mr. Cohen served as Law Secretary to the late Honorable Leon Gerofsky, the late Honorable John C. Demos, and Honorable Morton I. Greenberg (who later served as a Judge in the United States Court of Appeals for the Third Circuit), all of whom served as Assignment Judges in the Superior Court of New Jersey in Middlesex County from 1974 to 1975.
Professional and Community Honors and Awards:
• 2012 International Municipal Lawyers Association Amicus Service Award for legal advocacy on behalf of the International Municipal Lawyers Association, National League of Cities, League of California Cities and California State Association of Counties in amicus curiae representation before the United States Supreme Court in International Church of the Foursquare Gospel v. City of San Leandro, United States Supreme Court, Docket No. 11-106.
• Annual Listings in Best Lawyers in America. For methodology see www.bestlawyers.com.
• AV Peer Review rated by Martindale-Hubbell
• State of Israel Bonds Award for Outstanding Support for State of Israel
• President's Breakfast Award for Distinguished Service to the Jewish Community
Education:
• George Washington University Law School (J.D. with Honors)
• Gettysburg College B.A. cum laude (elected to Phi Beta Kappa and Pi Lambda Sigma academic honorary societies)
Admissions to Courts to Practice Law:
• New Jersey
• New York
• United States Supreme Court
• United States District Court for District of New Jersey
• Superior Court, Tax Court and Supreme Court of New Jersey
• United States Courts of Appeals for the Third, Tenth and Federal Circuits and Special Admission pro hac vice to other State and Federal Courts
• United States Claims Court
• New York Supreme Court
Professional Designations:
• Certified Civil Trial Attorney by Supreme Court of New Jersey (1985-2016)
• Rule 1:40 Superior Court of New Jersey Qualified Mediator
Professional Committees:
• Member Supreme Court of New Jersey District V-B Ethics Committee 1989-93
• Chair and Member Supreme Court of New Jersey District XIII Fee Arbitration Committee 2019-present
Bar Associations:
• American Bar Association
• New Jersey State Bar Association
• Somerset County Bar Association
Military Service:
• New Jersey National Guard and United States Army Reserve 1970-1976
Community Service:
• Shimon and Sara Birnbaum Jewish Community Center for Somerset Hunterdon and Warren Counties, Board of Directors 2015-present
• The Oscar and Ella Wilf Campus for Senior Living Board of Trustees 2020-present
• Temple Sholom of Bridgewater, Special Service Projects 1995-present
• President, Temple Sholom, Bridgewater, New Jersey 1993-1995; Vice President 1987-1993; Board of Trustees 1984-1993
• Jewish Federation of Somerset, Hunterdon and Warren Counties, Board of Trustees 1984-1987
• United Synagogue of Conservative J'udaism, New Jersey Region: Regional Vice President 1996-1998
• Eagle Scout